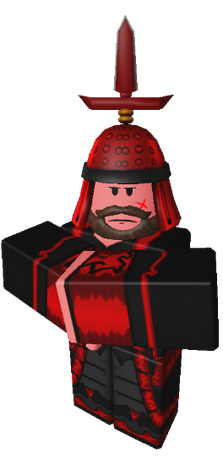 Red
, also known as
Dominion
, is the color of power, ambition, and control.
Red focuses on burning the enemy's obstacles through any means possible. With loads of damage, both against fighters and players, Red can easily kill their enemies throughout the game with a variety of power and damage.
Pros:

Strongest fighters in the game
Best colour at damage-based removal
Capable of hitting the opponent's face indirectly with burn
Stud Denial potential
Has the best power-based buffs
Cons:

Worst colour for stud generation; typically more expensive than other colours.
Lowest HP of cards on average; lack of cards that heal.
Lacks non-damage based removal.
Situational card draw.
LIST OF CARDS