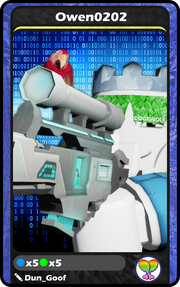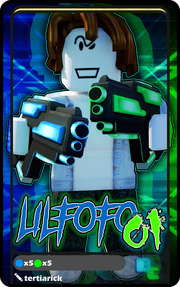 About Owen0202
Rarity: Blue Legendary
Health/Power: 600/600
Effect: When this card is cast: Summon a clone of a target fighter.
Bio: NOTE: This card is quite buggy. Will be fixed SOON - use with caution.
Lilfofo01 Bio: Best weapon is always science. This card is an alt-art of Owen0202.
Note: This card can summon Maladeity's Pustule if used on a manifested action.