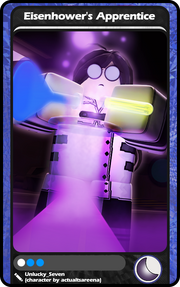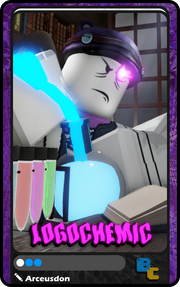 About Eisenhower's Apprentice
Rarity: Blue Common
Health/Power: 700/100
Effect: When this card is cast: Give yourself a random Blue or Red action and a Morphic Goo.
Bio: Mr. Eisenhower taught me everything I know about Alchemy. I owe it all to him. He might look heartless, but deep down... he still cares.
Logochemic Bio: Mrs. Reisman taught me everything I know about chemistry. I owe it to her all. They may overload us with homework, but I know it's for our own good. This card is an alternate art of Eisenhower's Apprentice.
Group: Morphic
Playstyle: Lunar
Trivia: Used to be called "Mad Scientist".