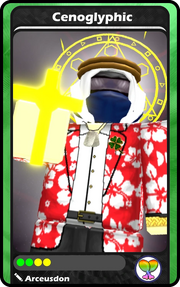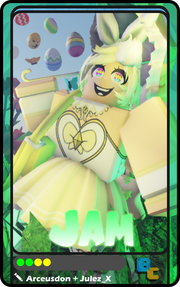 About Cenoglyphic
Rarity: Green Common
Health/Power: 900/200
Effect: During your end step: Fighters in your hand gain 100 Health and Power. Destroy a random card in your hand.
Bio: they call me goatglyphic my guy
Jam Bio: Can everyday be Easter!? This card is an alternate art of Cenoglyphic.
Hallow Tales Bio: they call me sinoglyphic my guy
Trivia: Used to be called "Graboid".