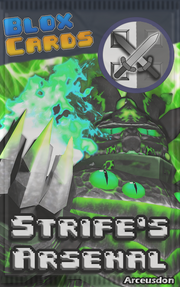 This pack contains vanilla cards and staple cards, as well as the archetypes mentioned in the pack description. Oh, and the DIY Cycle, for some reason.
Effectively, this is a modern Exine pack.
Required # of wins: 0
Cost: 75 BB
Number of Cards: 124
Number of Unique Cards: ?
Breakdown
43 Common cards
32 Uncommon cards
25 Rare cards
16 Epic cards
8 Legendary cards 
Trending pages
All items (129)