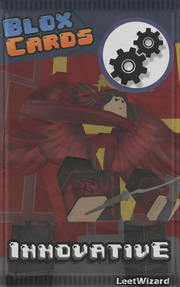 "This pack contains incredibly rare bling from commissioned alt arts, to pure memery."
Required # of wins: 15
Cost: 420 BB
Number of Cards: ?
Number of Unique Cards: Depending on how you look at it, either 0 or the number of cards in the pack.
(Technically has only unique cards, they're just alt-arts of non-unique cards.)
Breakdown
(To be updated.)
14 Common cards
10 Uncommon cards
6 Rare cards
5 Epic cards
5 Legendary cards.
For more information about this pack, head to Innovative
Trending pages
All items (58)