Welcome to the
Blox Cards Wikia!
Blox Cards is ROBLOX's Premier TCG! Construct a 40-card deck and throw it against other 40 card decks in a battle of wits, tricks, and strategy. Who will take 2x2's crown?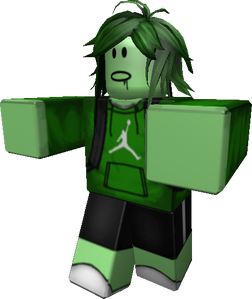 GREEN YELLOW ZOMBIES
Type: Green/Yellow Aggro-Midrange
Creator: midastheking123
Win Condition: Face Damage
- Uses the Zombie Archetype. Most notable zombie deck.
- Needs yellow icons in order to use the "________" (underline) card to gain more zombie fighters.
- Swarms with Zombies, then uses Zombie King.
- This deck was very strong back then, but had to be nerfed because it was too powerful.
Click the image on the left to see more about this deck! See more decks in the deck category!
Want to feature your deck here? Post it on the wikia! When it is well-known and/or highly rated, it will be shown here!
Play and enjoy the best TCG Roblox game here!
Requires the Roblox Player Launcher to play. Download it from the prompt that appears when clicking the play button on the game page.